We manufacture all of our own molds and tooling in-house in Rapid City, South Dakota. Every stock we produce will have a 7075 aluminum bedding block that is machined specifically to the dimensions of the barreled action. The aluminum bedding block is integrated into the stock by proprietary tooling that we also manufacture in-house. This process centers the block inside the mold and ensures that it is a direct drop-in fit, no inletting required. Both sides of the mold are hand laminated with Kevlar, fiberglass, and carbon fiber. We use an abundant amount of these material for added strength and durability.
Next, we inject the mold with a proprietary mixture of a dense polyurethane foam material. The foam core provides additional strength while keeping the stock lightweight. We spend the rest of the manufacturing process hand finishing the stock to ensure that every one meets our exacting quality control standards.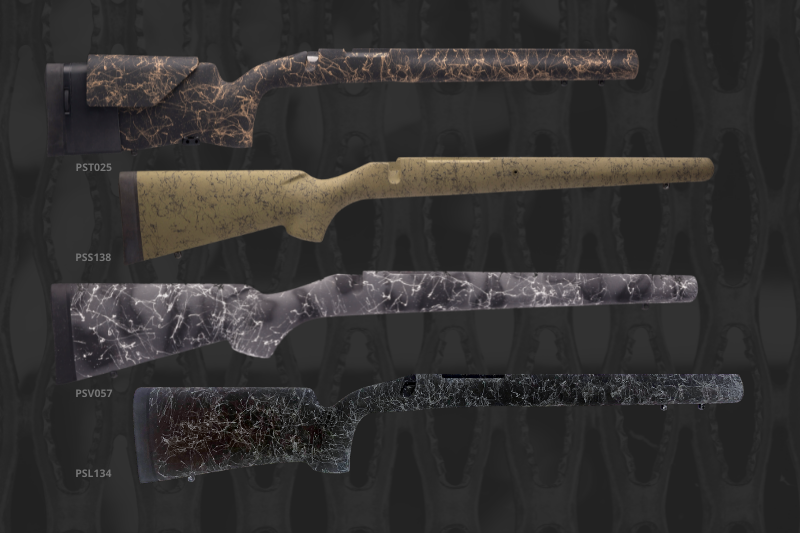 No products were found matching your selection.