Tom Houghton Sr. was a drill instructor in the Army and an avid benchrest shooter, but he also had a background in chemistry. He put his skills and passions together and formed H-S Precision in 1978.
Shortly after the launch of the small family business, Tom Sr. and his wife (and current President of H-S Precision) Vivian developed a mark that is now a known brand across the world.
But what does it mean? And why did the mark develop the way it is seen today?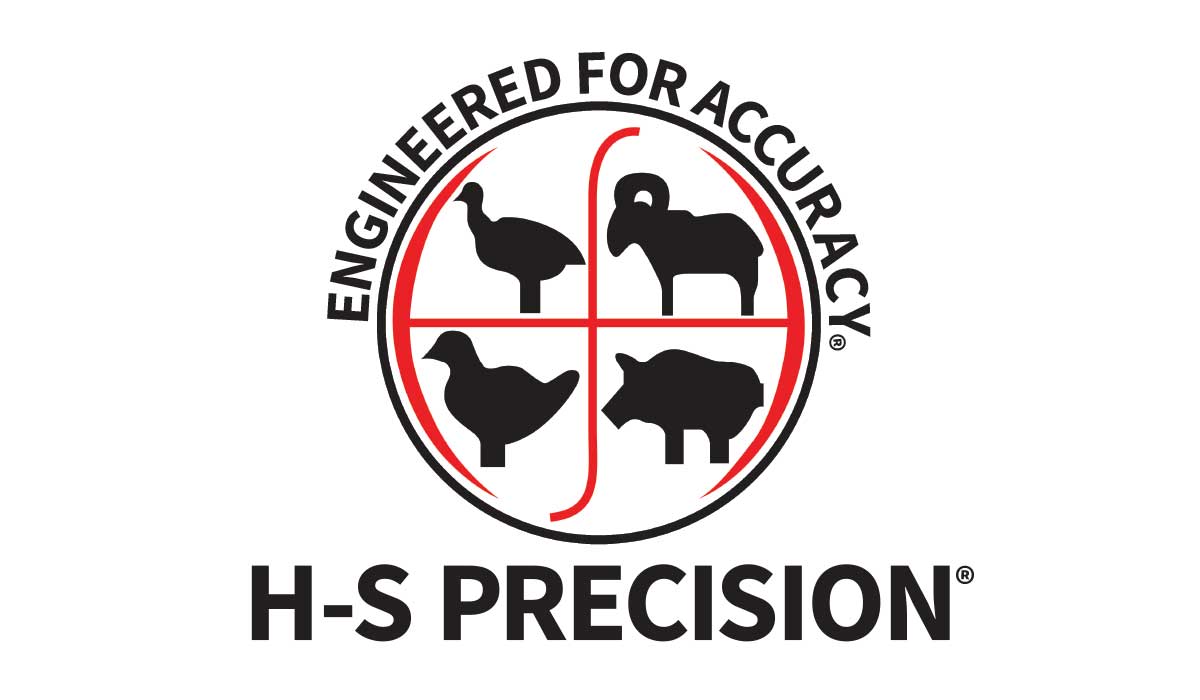 A NAME OF SIMPLICITY AND CONFIDENCE
As a father of four, Tom Sr. had the hopes (as many family business owners do) that his children would one day continue the legacy he began years ago. Today, his desire is a reality as H-S Precision is led by his wife Vivian (President), son Tim (VP & COO), and his daughter Tricia (VP, CHRO).
H-S is a representation of family: Houghton & Sons. The precision portion of the name serves as a confident tout to the long range precision rifles designed, engineered, and manufactured here.
SIGHTS SET FOR THE FUTURE
Scopes are a necessity when shooting long range, and your goal is to always hit your target. Similarly, H-S Precision is always looking into the next chapter to continue producing innovative products to further the goal of advancing the entire firearms community. As you look closely at the mark, you will see the crosshairs curve into a symbolic "H" and "S" often highlighted in red.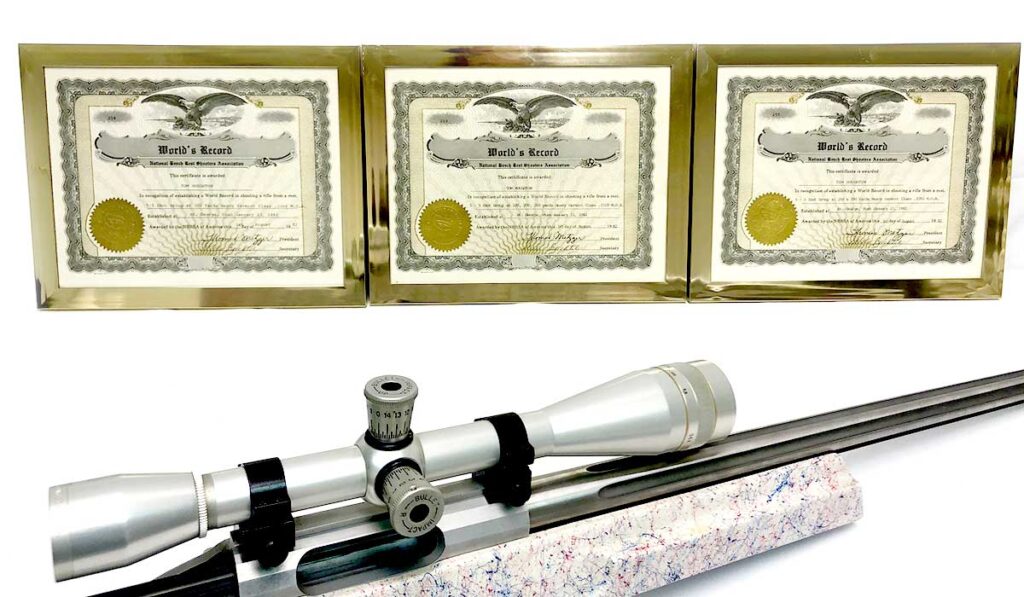 GAME ON
The prominent feature within the H-S Precision mark are the game animal silhouettes. Yes, it is easily noticed as the animals many hunt throughout the world. However, the animals within the H-S logo are those of metallic silhouette shooting.
Tom Sr. was an avid benchrest shooter — a discipline in which high-precision rifles are shot at paper targets. Benchrest shooters are notoriously detail-oriented and always trying to further their accuracy potential. As his shooting developed, his hobby of shooting metallic silhouettes was introduced. The sport became the fastest growing sport in the mid-1980s when the NRA became involved, and many of H-S Precisions first stocks and rifles were made specifically for these competitions.
Although the metallic silhouettes are not as popular today, the game animals remain a strong element of H-S Precision in memory of where the company began and the industry we hold close to our mission.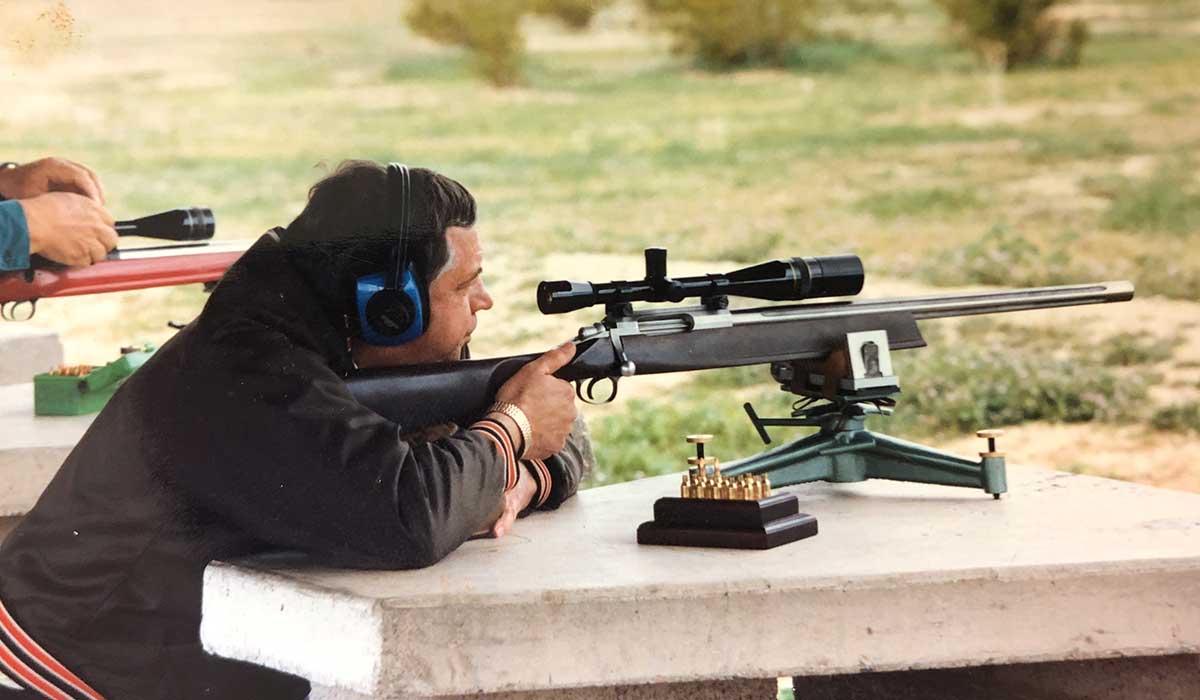 WHEN PRECISION AND PASSION COLLIDE
Shooting sports always had a spot in Tom Sr.'s life. From a young age and serving in the U.S. Army to participating in benchrest shooting, his passion for firearms was steadfast. Many may think the red in H-S Precision's branding is symbolic of a successful hunt. However, it represents so much more. Red is motivating, luxurious and owns a sense of confidence. Red represents the excitement and comradery the industry sees during a competition match or a hunt of a lifetime. It's the color of intensity and power, much like the H-S Precision rifle you hold in your hands. But most of all, the color red symbolizes the incredible passion the team at H-S Precision began with and the passion that continues by our team today for the shooting sports industry — hunting and competitions alike.
ENGINEERED FOR ACCURACY
Shooting sports weren't the only active skills in Tom Sr.'s background; science was where he started his career in New York State working for a chemical company as a chemist. When the opportunity to enter the firearms industry opened up, the family packed up and moved to Prescott, Arizona to start H-S Precision.
The sciences are a very large, important aspect of H-S Precision. Tom Sr. is considered a pioneer of the development of fiberglass stocks when he came up with the idea for a fully synthetic rifle stock with an integrated aluminum bedding block. This bedding block gives shooters a stable platform – an innovation that would launch H-S Precision into its prime and help Tom Sr. set 3 world records in benchrest shooting. He was awarded patents for multiple innovative systems which would then connect him to defense forces and law enforcement agencies.
Today, the company's engineering team is continuously researching and developing products that can help further the success of shooters worldwide launching numerous new elements each year.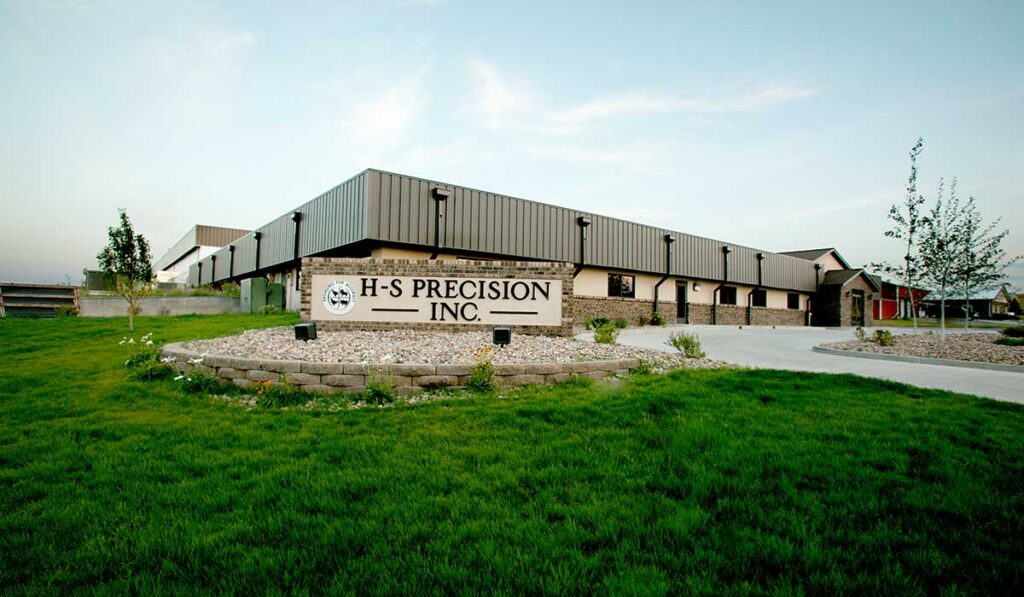 The firearms industry is more than a job to H-S Precision – it's our life. Whether you are looking for superior quality synthetic stocks, match grade stainless steel barrels, ballistic test barrels and range equipment, or the world's finest, most accurate firearms, H-S Precision has the products to satisfy your exact requirements.
H-S Precision is a complete gun manufacturer producing high-quality firearms and related products providing services for the shooting sports industry. The company is one of very few manufacturers with the capabilities of producing all components of a firearm. From the complete action (including the floor metal and trigger), the barrel, bases and stocks – H-S Precision is proud to produce innovative products using world-class techniques, proprietary technology and state-of-the-art equipment.
We are engineered for accuracy. We are H-S Precision.