Are you ready for the final weeks of the Aiming in Autumn Challenge the #RangeChallenge series offers target shooting challenges that incorporate printable targets and other fun target shooting games to establish a nationwide incentive system promoting firearm safety, participation, mentorship, training and shooting sports awareness.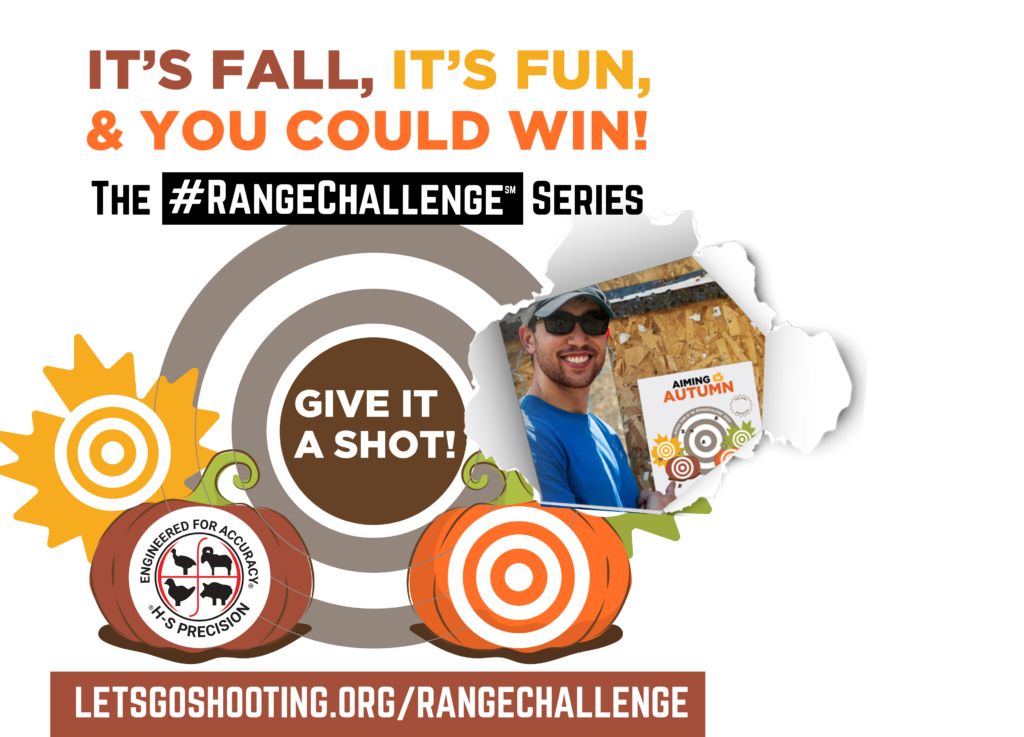 GIVE IT A SHOT: IT'S FALL, IT'S FUN,
AND YOU COULD WIN!
Head to the range and win rewards by testing your skills on the #RangeChallenge Aiming In Autumn target games. Take the +ONE Pledge and introduce someone new to the lifetime of entertainment shooting sports provide.
The target can be shot as an individual or with friends. We highly encourage using this opportunity to invite someone new and challenge them to score higher than you on the target. This can be done in-person or through social media. The competition part of the target is fun, but the main idea is to just have fun and use this as an opportunity to educate and train a newer target shooter.